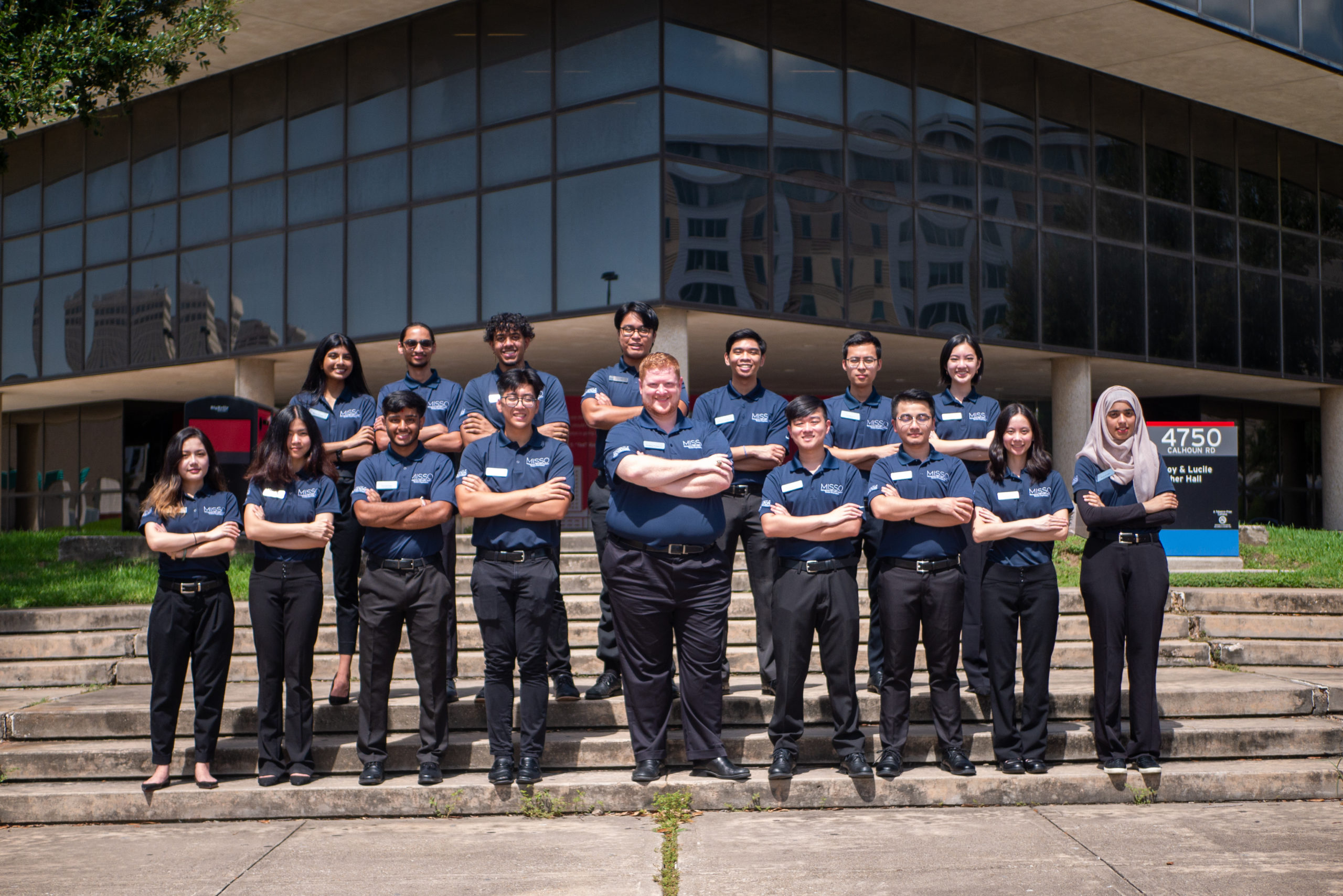 What do you get for joining MISSO?
Joining MISSO is a great way to build yourself as an IT professional. Not only will you be surrounded by a network of peers and employers in the field, but you will have opportunities to improve both your technical prowess through our many workshop offerings, as well as improve the community around you during our community service events. So join MISSO today!
SIGN UP TODAY
Employer Exposure
Our weekly meetings give MISSO members an opportunity to learn from and mingle with Houston's top employers
Professional Interaction
Learn what it takes to make it in various fields from experienced professionals. Interviewing tips and industry experience are resources you can count on
Peer Networking
MISSO provides a great atmosphere to make new friends in the same field that you can grow with professionally. You also have the opportunity to develop lasting relationships with professors
Coding Times
MISSO Workshops can give you the opportunity to learn about emerging technology or a chance to brush up before the next big exam (Java, Database, and Transaction Processing)
A Higher Salary
MISSO members on average make more than regular MIS graduates, and significantly more than other undergraduate majors offered through Bauer
MISSO Hackathon
…and much more!!
Education Resourse

made exclusively for MISSO members only
Java Coding Times
TP Coding Times
Database Coding Times
MISSO Career Mixer
The popularity of the MISSO Career Mixer has been growing among employers. In the Spring 2013 semester, our Corporate Relations Officer was able to get 35 different companies in many industries to meet our great members. As a member, you are able to attend this catered professional event for free. It is a great networking opportunity and multiple members have been able to land jobs at the career mixer by bringing resumes and meeting professionals in the industry. This is a private event only offered to MISSO members.
Professional Meetings
One of the greatest pieces of being a member of MISSO is being able to attend our weekly professional meetings. With at least 15 professional meetings a semester, members are able to meet employers, learn about different industries and develop professionally. Attendance at professional meetings is not mandatory, however it is a great opportunity for our members to develop professionally while putting themselves in the best position possible to get the job they want!
New Member Registration
(currenly closed)
Contact form will be displayed here. To activate it you have to set the "contact form shortcode" parameter in Customizer.